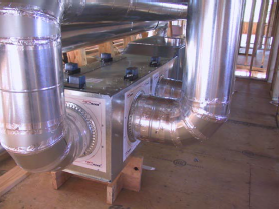 ComfortPLENUM™
Earns 2011 The ACHR NEWS Dealer Design Award
After much wailing and gnashing of teeth, we decided to submit all the required documents to enter ComfortPLENUM™ for consideration in The ACHR NEWS 8th Annual Dealer Design Awards. It was a proud moment in June of 2011 when we received word that our ComfortPLENUM™ had been awarded the GOLD Medal in the Residential Controls category.
This lucrative title could have been awarded to any of over 100 different manufacturers in 14 different categories. Each Manufacturer can submit no more than three entries per company brand and only one product in a category per company brand. Also, products can only be entered one time.
We submitted all the appropriate documents and a video introducing ComfortPLENUM™ that is now on our website.
It was most rewarding to realize that we had been voted the gold medal by a panel of independent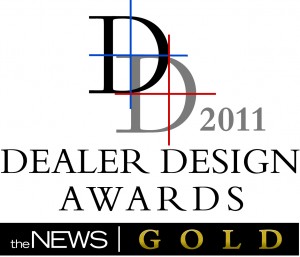 HVACR contractors selected by the editorial staff of The NEWS. The panel reviewed each entry and selected ComfortPLENUM™ as the Gold Medal winner. The following four criteria were used when judging the entries: Ease of installation/use, Maintenance, Application/repair and Competitive Difference.
We are very pleased to offer ComfortPLENUM™ to the marketplace because we are certain that contractors will accomplish three very important goals in every job they do:
Manufacturers must furnish reliable products so that contractors know they can furnish reliable installations. Not just a good warranty… a good product.
ComfortPLENUM™ will save time and make the job go much easier. Once you install the plenum, the dampers are automatically installed, too. Now you're ready to start running duct.
The finished job must look like a professional job and be easily serviced.
As we strive to build our business, we hope our contractors recognize the quality materials and the details that make our products reliable, save time, look good. And just as important…make you a good profit.
Thank you for every product you buy from Comfort Products, Inc.