We specialize in zoning systems.
Here are good reasons you should specialize in zoning systems, too. 
We make your zoning jobs easy with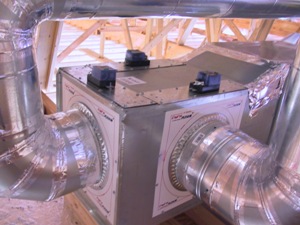 Install a 21" x 21" sheet metal plenum and the dampers are built in.  Large decals, called cutting guides, give the contractor a pattern to use for cutting the plenum holes.  Now, mount the starting collars and start running duct… the dampers are already installed.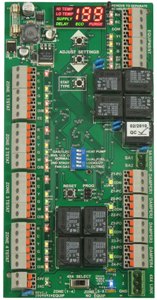 …is the most contractor friendly zoning board in 24 volt history.  Gas, electric, heat pump, dual fuel, radiant floors are all controlled.  Use any single stage thermostat.  Use any 24 volt equipment.  Control single stage or two stage equipment.  Two boards give you eight zones.
L.E.D.'s display thermostat calls, equipment calls and damper calls.  Temperature display give the contractor exact supply air temperature all the time.  Set adjustable high and low temp cut-outs.  Control staging with supply air temperature like VAV systems.  Use #1 as your set-back stat.  We could go on and on and on…
Join our group of satisfied zoning contractors…
Send us an email at gtalley@comfortproductsinc.com or call (817) 349-6966.
Let's work to build your business…
Greg Talley, Comfort Products, Inc.